More engagement and connection among associates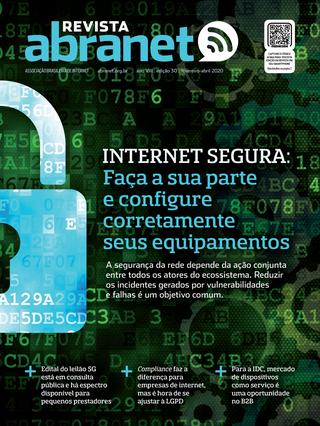 Abranet, the Brazilian Internet Association, could not be left out of the technological evolution. That's why it adhered to the use of the QR Code in its content and events, thus improving engagement and connection with the public!
"important for companies"
"An important platform for companies and organizations that want to embed digital transformation in their services and products."
With the Abranet app, communication with associates became easier. All the news, information and actions of the association are registered in the application and, whenever there is news, people receive the notification alerting.
Through Midiacode's dynamic QR Code, Abranet's magazine could reach a wider audience. In addition to the contents being readable by smartphone, whenever an edition comes out, it is already available for the member to have access, even before receiving the printed edition.
At Abranet there is no longer the phrase "give me your email adress and I'll send you the presentation next week". With the dynamic QR Code, at the end of each presentation, the participant of the association's events and meetings captures the code and has access, at the same time, to the content of the lecture they have just watched. Not only that, exhibitors and event sponsors now have the opportunity to place their content on attendees' smartphones, thereby creating a connection with them as well.
Some of our customers
DIFFERENT in the segment but EQUALS in the INNOVATION!
"With Midiacode, the teacher practices the concept of the flipped classroom by delivering content to students with a click and the student has the content always accessible to study wherever and however he wants".
"The world is no longer what it used to be and that has suddenly changed, but the modernity for content and the security of having information always at hand I had the pleasure of meeting in my undergraduate degree and I carry the concept with me wherever I go.Thank you for this fantastic innovation Midiacode! Now, other QR Codes will never satisfy me!"
Are you positively impacting your audience?
Transform your business now!