The use of QR Codes is growing globally and we are working to make this experience even better,
improving the technology behind it.
We are the one unique platform with 3rd GENERATION QR CODE!
Understand here the differences, the applications, and much more.
Understand the difference between Simple QR Code X 3rd Generation QR Code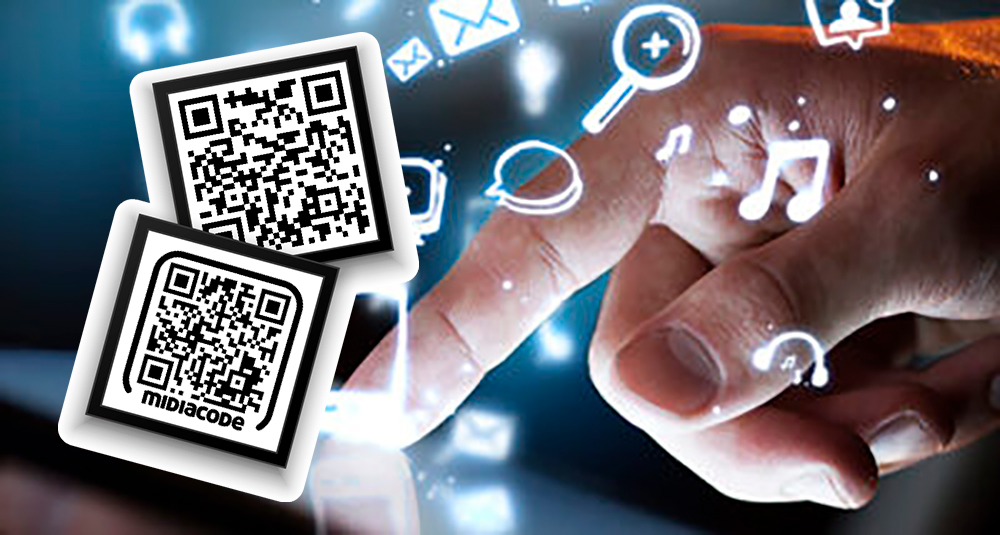 Create and manage all your QR Codes, directing to URL, content, payment, or any other experience.
There are many reasons for you to manage your QR Codes, but SECURITY is the main one. There are "interesting" cases of unmanaged QR Codes that have brought serious problems to companies.
It is therefore important to have a manager for your QR Code campaigns and the 3rd Generation QR Code that only Midiacode has, has many extra features for you, in addition to being super easy to create, use and manage.
Are your links big and complicated? Create QR Code for a URL using our QR Code with the shortener already built in automatically and have a super short link.
Just create a QR Code directing to a text. Print it on your shirt, get a tattoo, create a dynamic activity for a group at an event, spread this experience wherever you want.
Deliver rich documents
(with photos and videos), lectures, slides, handouts, interactivity, books and many other types of content through the
QR PDF
. With our manager, you have full control over the updates of all documents
, in addition to not use memory on the user's smartphone
QR Code Digital Business Card
Create a virtual business card to never leave your customers or business partners without your contacts again. The code can be shared via whatsapp, email, and also viewed directly from your smartphone screen, so it can be captured instantly! 
The intelligence of the scan data of your QR Codes and the consumption of your content can be accessed with Midiacode Analytics. In which city do I have most of the interactions? What is the seasonality of the catch? What is the volume of content delivered? You can only manage what you measure!
We store your PDF files on our CDN so that distribution efficiency is the best. 
Would you like to change the information contained in your code? With a Dynamic QR Code, you can change the URL at any time without losing the QR Code created previously. For those who print on packaging, bags and other high-volume prints, the Dynamic QR Code is essential. And our QR Codes NEVER expire!
Regardless of its content, our platform offers three extra dynamic links to publishers. Thus, in the app's interface, the three links are highlighted in the taskbar. They are links to website, video, and payment (purchase, event registration or donation).
We can add your brand and colors to the QR Codes created for your company or institution. We recommend keeping the square frame around the code to protect readability and for branding.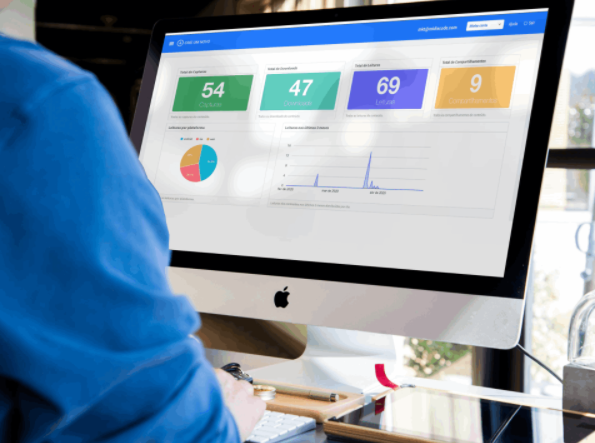 We have several amazing ideas ideas of where you can apply QR Codes
Now that you understand the difference, create your 3rd Generation QR Code and increase engagement with your audience
"An important platform for companies and organizations that want to embed digital transformation in their services and products."
"I'd like to start by saying that I really liked the platform a lot, and I see a lot of added value for everything we need in terms of communication and collaboration."