With the digital business card your data is available to be edited and shared whenever you want
The information you put on your business card through our app can be shared with people and they can save it on their smartphone
Download our app now and create your Digital Business Card
At any time, the person can point their cell phone camera at the QR Code stamped on their cell phone screen, or even on the paper business card.
All the information you provided in that code will automatically be loaded on her smartphone: name, telephone numbers, emails, company website, social networks, area of activity, position and address.
What's more, whenever you update the information, all the people who captured that QR Code can be notified (via the app) and, when they open the content, they will already have the new information! Isn't that cool?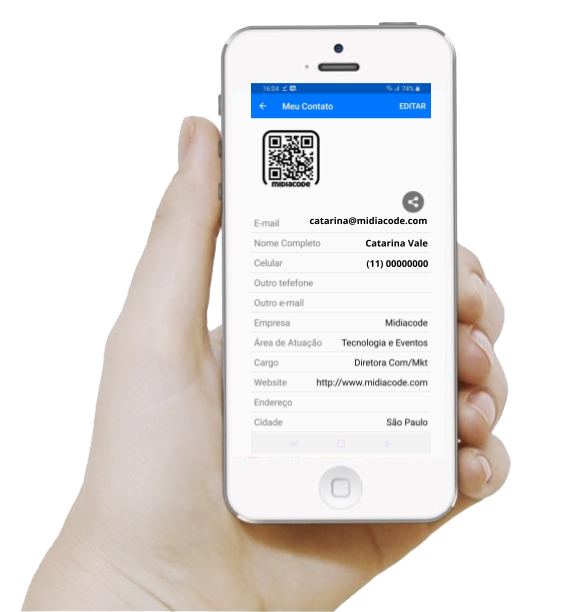 Make your
BRAND more
INTELLIGENT
with our
TECHNOLOGY
choose the perfect plan for YOUR BUSINESS
Accessible and personalized plans that can be contracted directly through the website with the most complete security