Presentations
and lectures
Your presentation can be captured on the spot by people!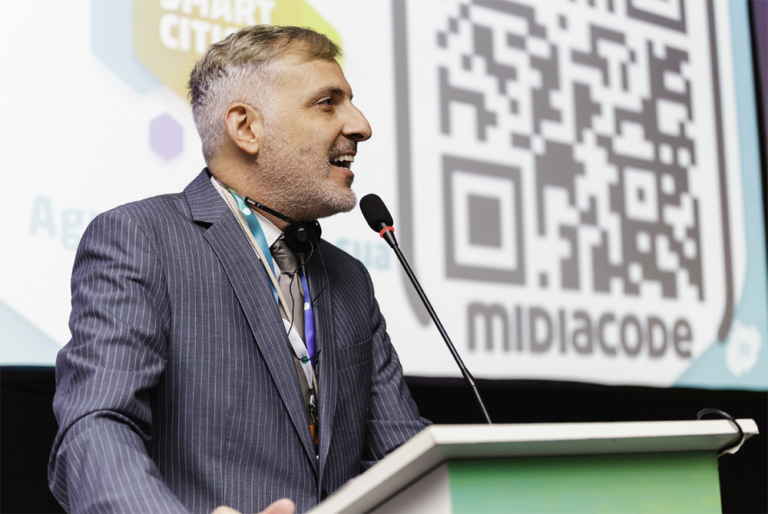 All the content of your presentation is delivered through the QR Code that can be on your slide and also delivers the content that is in all other marketing pieces, including TV and the Internet, directly on the consumer's smartphone in a way:
At any time, people can point their cell phone camera at the QR Code projected or that appears on the computer, tablet, or cell phone screen.
All the information you provided in that code will automatically be loaded on their smartphone: your presentation, a summary of it, just a few slides, your contacts, your social networks, videos, surveys, a link to your website, a link for people to buy your product online, high-resolution images, and any other interesting content you want to put on the QR Code.
What's more, whenever you update the information, all the people who captured that QR Code can be notified (via the app) and, when they open the content, they will already have the new information! Isn't that cool?
In addition to all the examples mentioned, you can also deliver mini-apps to your audience! And what is this?
Through small application modules with specific objectives that you define, you will be able to deliver various functionalities to people and your entire team.
As we are a state-of-the-art QR Code platform, we can, through the same code, deliver different content according to the user's profile.
See some examples below: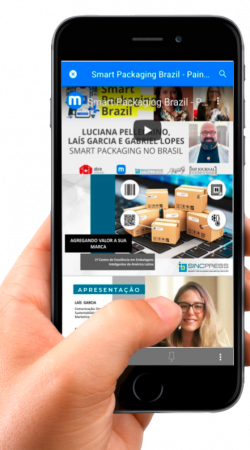 Why use midiacode in your presentations?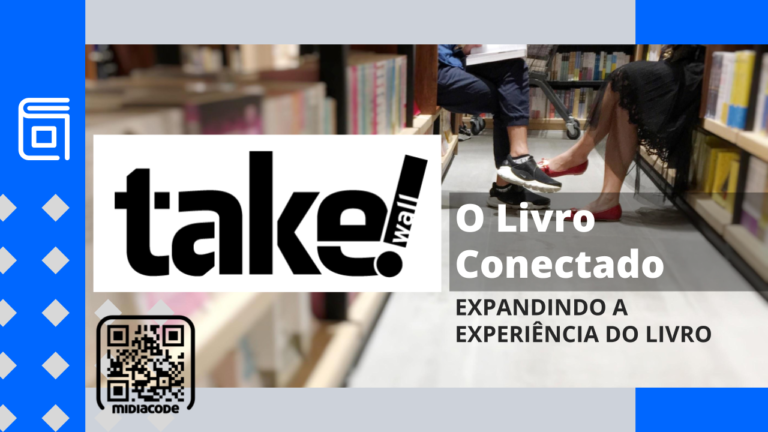 With our QR Code you can stay connected with your audience and engage them more and more, delivering rich and interactive content even after your presentation.

Add as many interactivity blocks as you want with our platform. It can be product catalogs, slides of a presentation, filling out form, game, among others. And this can be done individually or all together. It's easy to create and maintain more impactful mobile experiences for your audience.
INTEGRATIVE WITH ALL PAYMENT MEANS
Our QR Code integrates with all payment platforms, donations, crowdfunding, etc. By capturing the code, the user will be able to enjoy the content you make available and access the payment button, if necessary.
Understand the difference between X Simple QR Code and 3rd Generation QR Code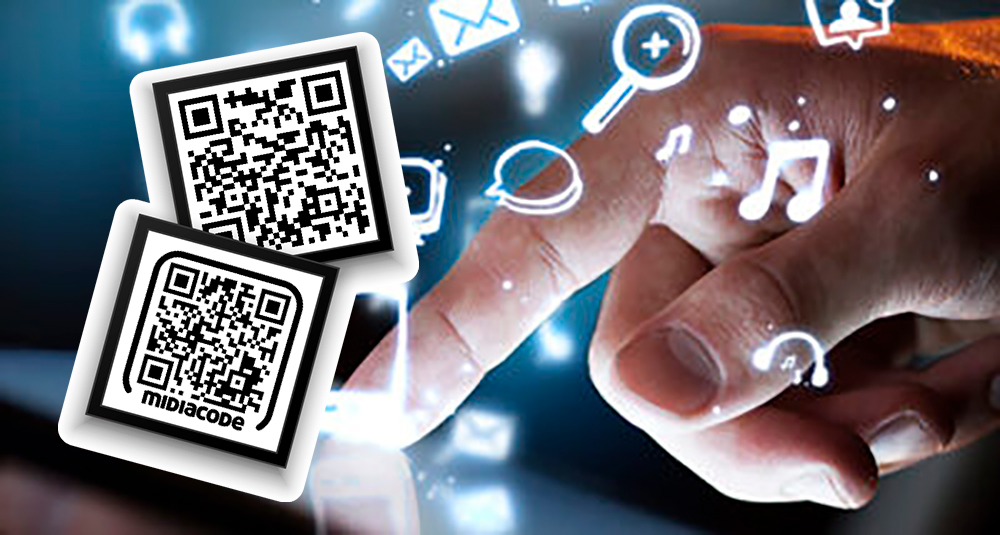 NOW THAT YOU UNDERSTAND THE DIFFERENCE, CREATE YOUR QR CODE AND PUT IT IN YOUR PRESENTATION NOW!
We have simple and 3rd generation QR Codes. You just choose yours and start using it.